If you already have a Targeted Account List then Prospect by Email Finder is the tool for you. Drop in your list of accounts and search our global database for record's that meet your criteria based on Role/Department. One area of functionality that is unique to Email Finder is that results can be global in nature. Whereas building a Persona through Prospect Explorer leaves you limited to results that are based in the United States only.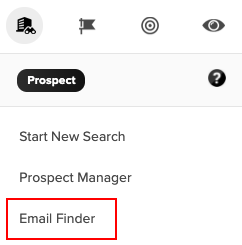 You'll be prompted to put the URL for a company or company's that you wish to search for. You will also be prompted to select which department you want the data to be propagated for. And lastly you can Set maximum for the amount of people you want to be brought over per department.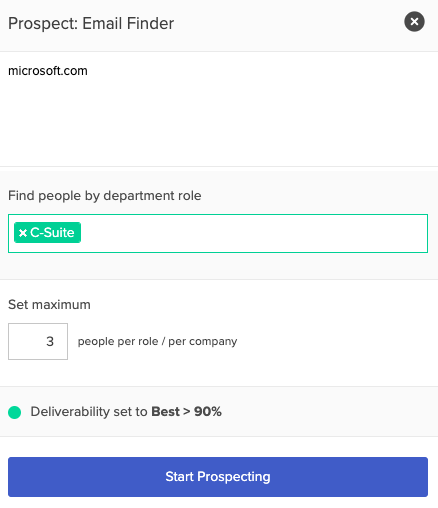 Once you click Start Prospecting the system will boot up and begin looking for records. Once it's completed you'll be prompted to View Results.
On this screen you will have a dashboard with some basic information:

The information will include:
Contact Name

Company

Domain

Title

Role

Industry

Email Address

Size

Revenue

City

State

Country

Database

Outreach

User who generated record

Created Date
On the far right hand column you'll see a gear icon with some additional items. Such as Send to SDR and Report Problem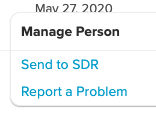 Send to SDR will send a copy of the record's information directly to an email address.
Report a Problem will allow you to contact us directly if there's any issue with the record. Read more about it here.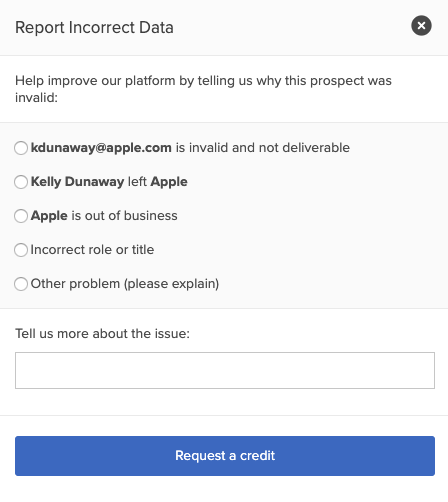 Exporting Results
Once you've chosen the records you wish to export click on the Import/Export button in the upper right corner.

You will then be prompted to choose your manner of export. To learn more about each manner of export please follow the link that most closely suits your needs: