If desired, you may suppress data results from company's and organizations that you are not interested in showing up for export. From the main screen of Prospect Manager click on the icon in the far right hand corner.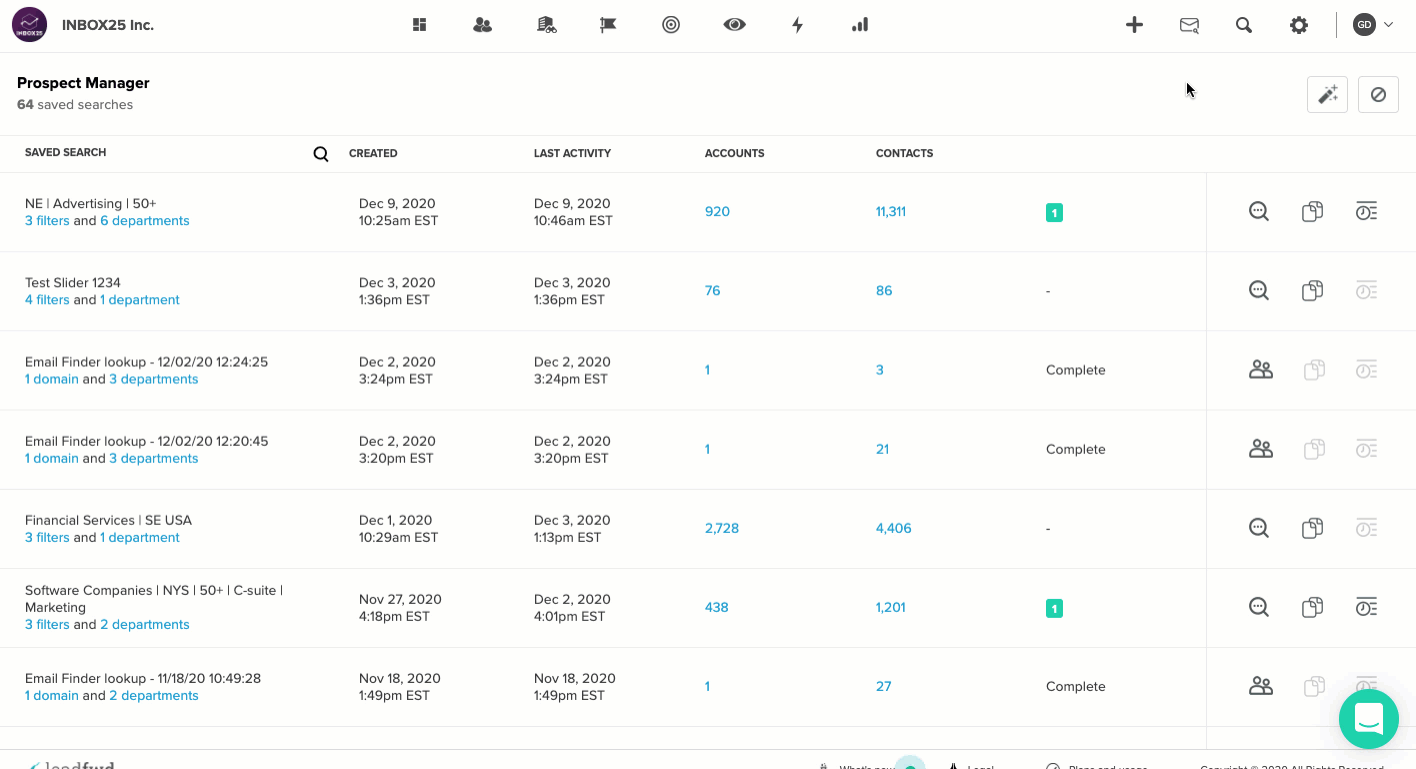 The icon will open a new drop down where you can put the domain(s) of company's that you don't want to have appear.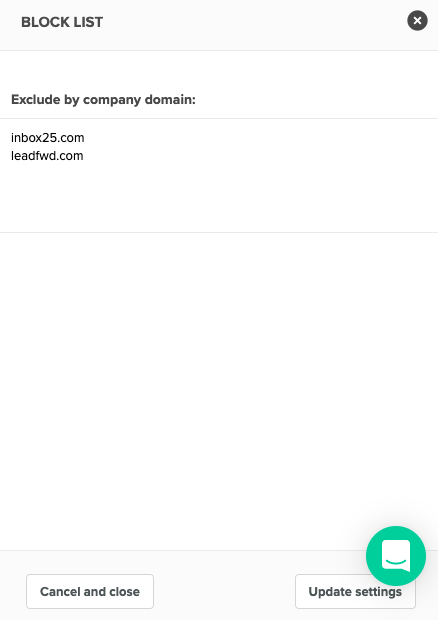 Once you have added the domains that you wish to exclude simple click on the Update settings button. And viola! Your desired domains are now excluded.