The Prospect Explorer interface is split into two distinct displays; the filter panel and the results view. The filter panel consists of multiple inputs that can be customized based on your persona and the results view that will update based on your filter selection:
Location

Industry

Company Size

People

Social Footprint
For a more detail explanation of each section click here: Filters & Criteria
Note: Until the first data export has been initiated you are free to change, alter, add, and remove the various filters from the Persona. Doing so will prompt Prospect to re-query for updated results based on what you have added. Once the first data export for the Persona has happened, the variables will lock in place and you will no longer be able to edit the Persona.
Company Insights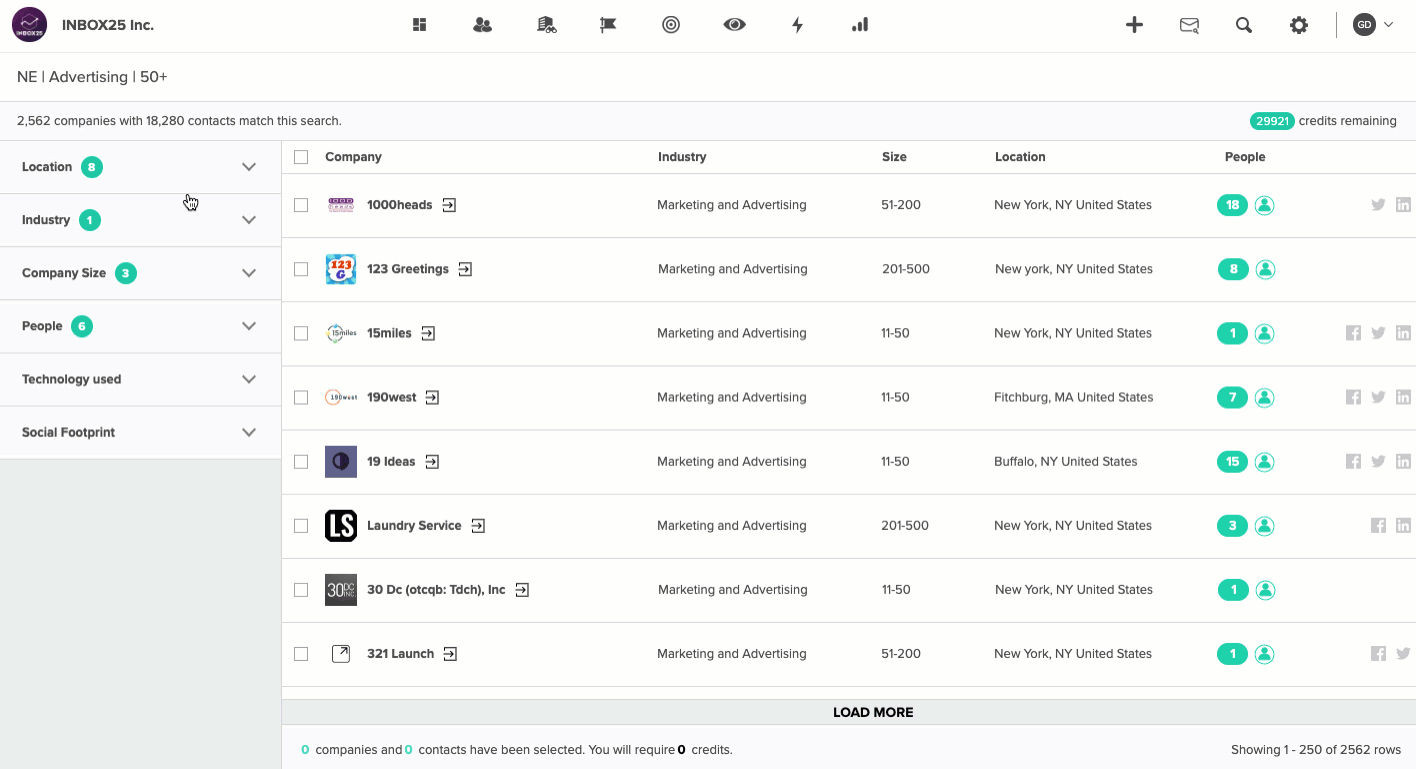 Once all the variables have been queried there will be a table of company's that match your criteria. The results will appear in descending alphabetical order. The initial table is broken up into five (5) columns:
Company Name

Industry

Size

Location

People
On the far right-hand side of the table you may also see an icon for a social media profile. The icon(s) will only show if a profile has been found associated with the corresponding company. The more social profiles found, the more icons will appear.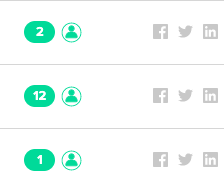 Next to the company name is an arrow icon. Clicking on the arrow icon will open up a drawer with a preview of company intelligence.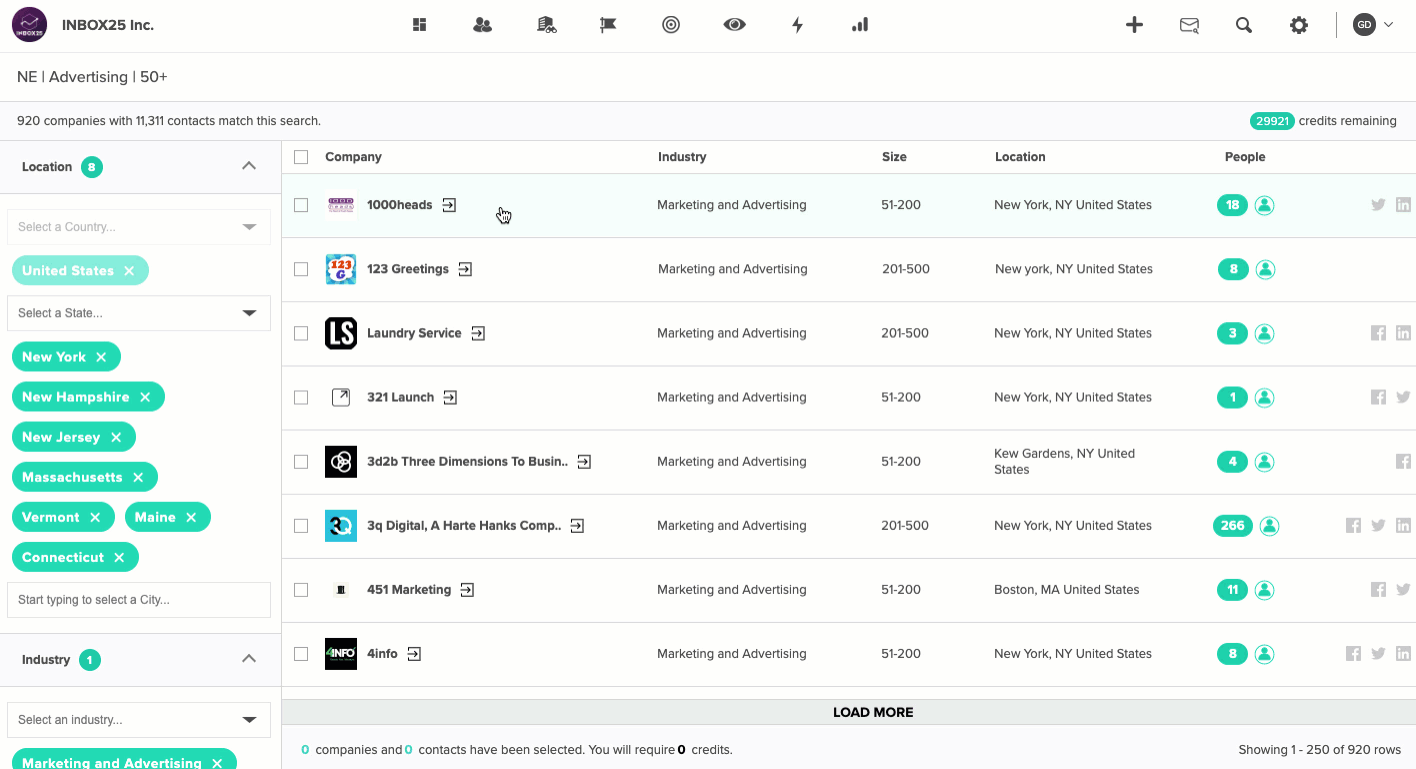 The preview will give you a snapshot for that company. This will include information such as:
Basic address & contact info

Known bio/description

Company Size

People found for all known roles

Estimated revenue

Estimated technology spend (monthly)

Industry/Sector

Technology used

Social profiles
Once you have exported the company you will have access to the full snap shot of enriched company data.
Note: Not all company's will have the same wealth of information available.
People Insights
Once the data has been exported, you can drill down and take a look at the successful records that were exported. By clicking on the History option from the main Prospect Manager screen, you will see a snapshot of which records you selected were successfully exported.
Clicking on the link associated with the number of successful records will take you to a people report for those records. From there you can click on each individual contact and take a look at the data enrichment that was associated with that person.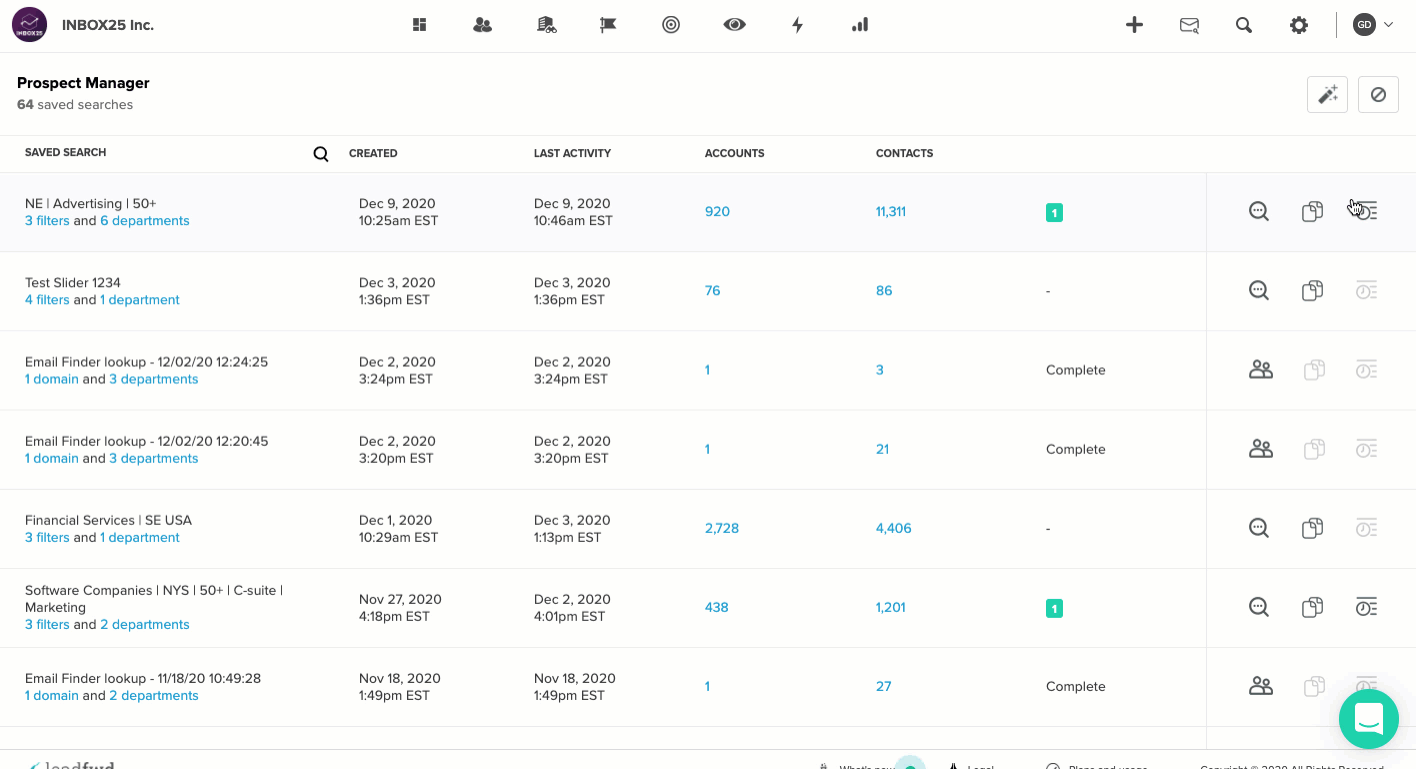 The people report screen is broken in to several different columns of information. They include:
Contact Name

Company

Company Domain

Title

Role

Industry

Email Address

Size

Revenue

Location

Database Exported to

Persona Profile Segment
If you exported your data to a CRM endpoint you will also have information such as:
Data Object Type

Record ID

Assigned To User
By clicking on the name of the individual contacts you will have a drawer of additional data enrichment and insights appear on the right hand side of the screen.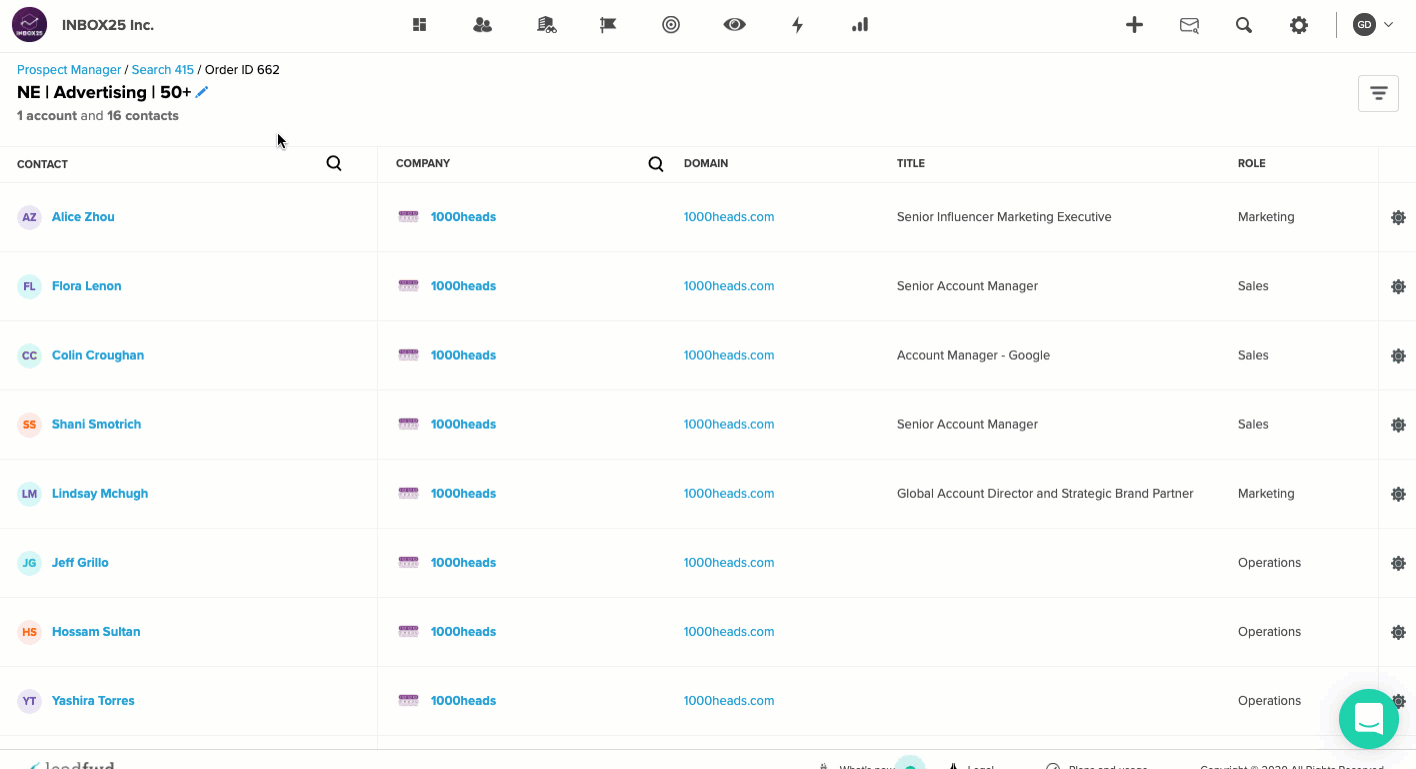 Additional insights and information for the contact will typically include:
Contact information

Office Location

Social Media profiles if found

Bio

Employment History

Gender

Role

Age
Note: Information provided is only information that has been verified to the best of our abilities. Some records will have more information than others.