Once you have selected your chosen records in Prospect, you can initiate an export to a CSV file.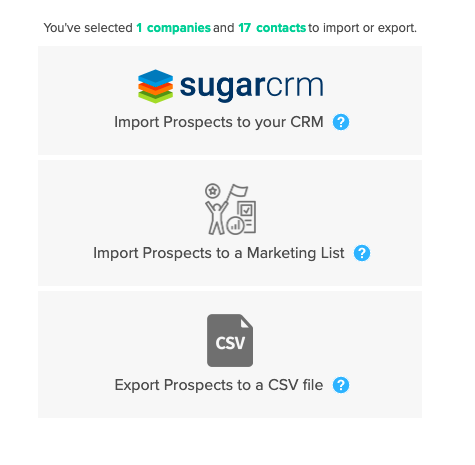 Prospect Delivery Settings
Once you clicked Export Prospects to a CSV file you will be prompted to choose the data fields that you wish to export. All fields will be checked off by default.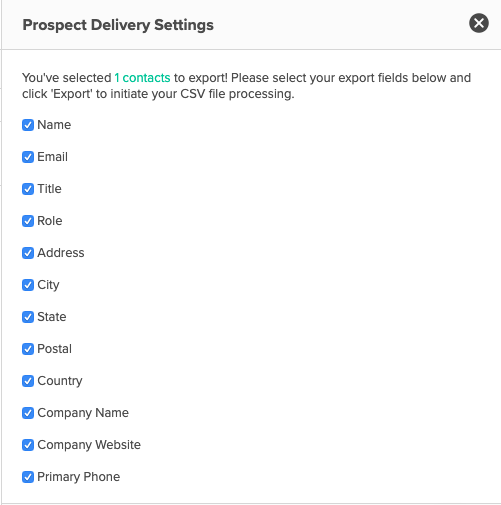 Once you have chosen the fields you desire to export click on the Export Prospects button to download your records.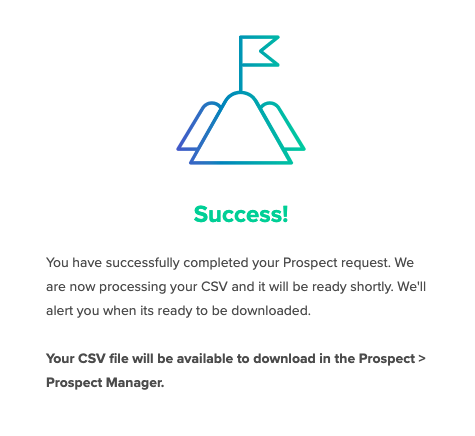 After Export Prospects has been clicked you will receive an email with a link to your CSV file within a few minutes. Download the CSV file by clicking on the link directly and then you'll have access to all your records.
Additional Download Options
You may also download the CSV directly from either the Prospect Manager overview screen or by going in to the People Report.
You access both of these options by click on the History icon. This will give you the read out of how many records met criteria for export.
To initiate a download click on the CSV icon. This will only appear for exports that were chosen as CSV exports originally.

The other way to download would be to open the successful record exports and clicking the CSV download icon in the upper right hand corner.
In the example above you would click on the number to the immediate left of the CSV icon and open the people report. From there you will find the download action in the right hand corner.