Every record in LeadFWD has a detailed Timeline view that shows every recorded action. Items such as date of record creation, emails sent and opened, web site sessions initiated, and revenue associated with the record to name a few.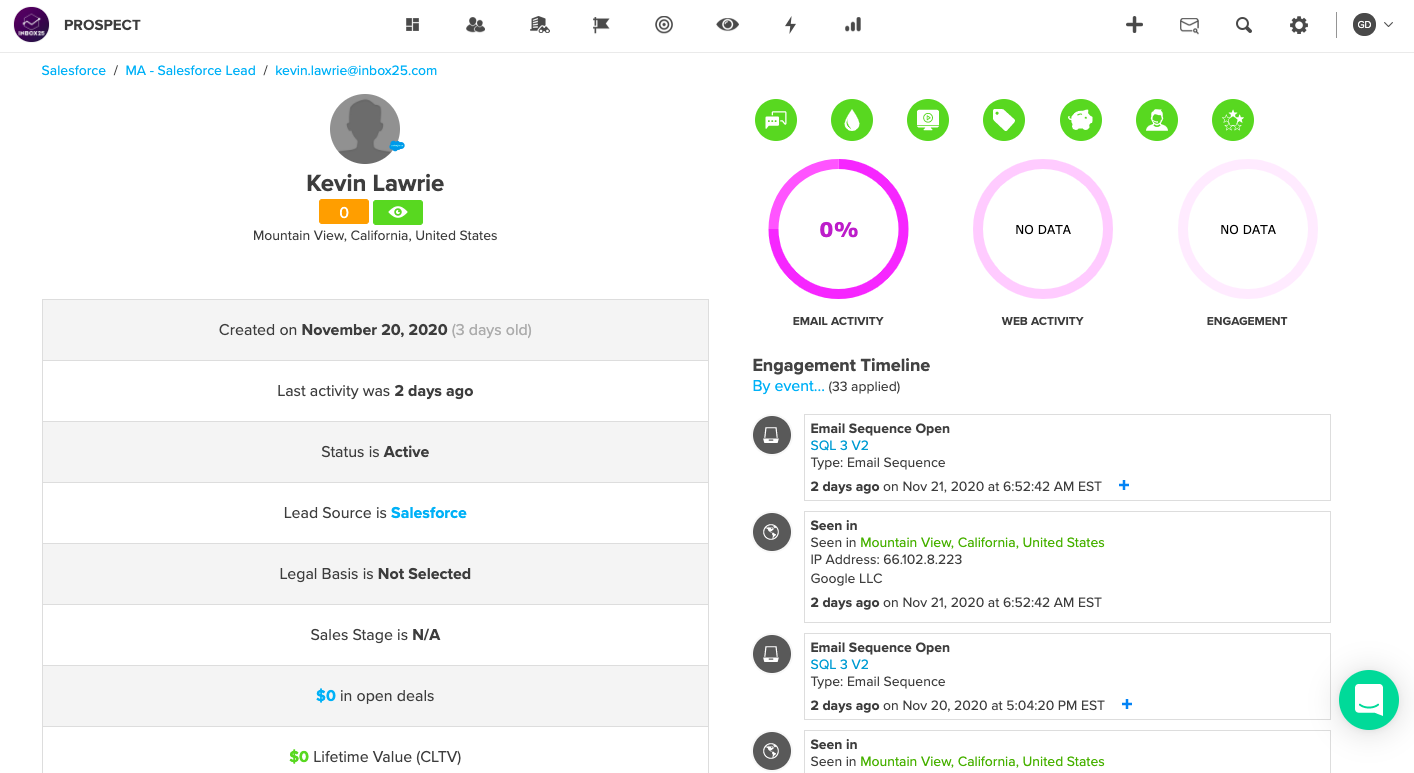 While the view is unique to LeadFWD, it is possible to display the view directly inside the record's profile while accessing the record in Salesforce directly.
To do this you must edit the layout that is displayed. You can do this for both Leads and Contacts.
You will need to create a new Section in the area of the layout that you wish.
Once the section is created you can go ahead and name it. Our suggestion would be to name it LeadFWD Growth Platform so it's easy to digest what you're looking at.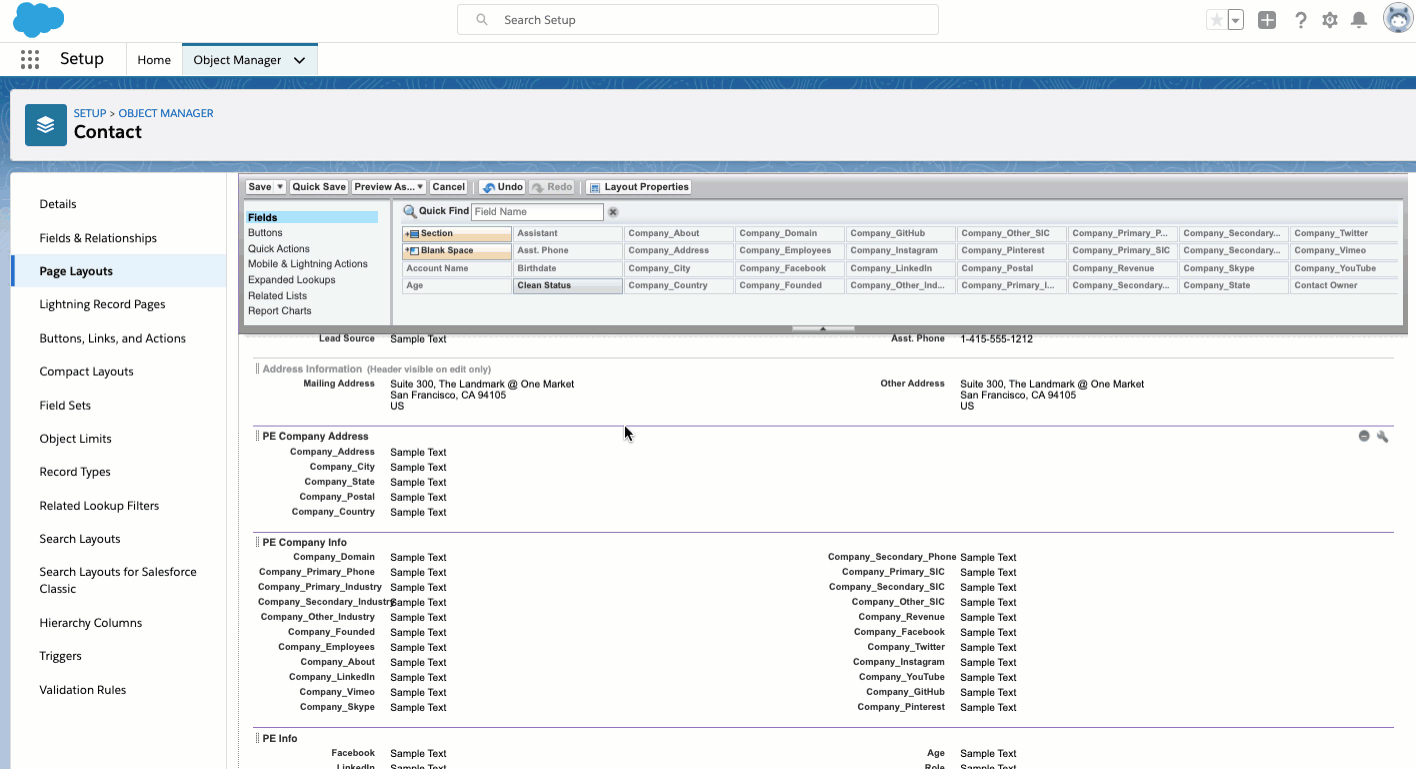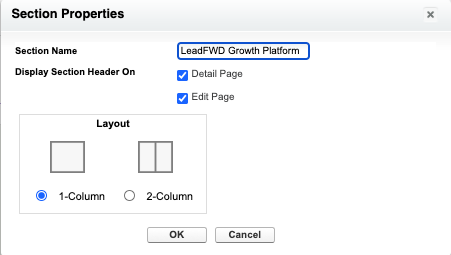 Once you've named the new section, you will need to scroll down to the Visualforce Pages option. From there select the ContactPanelView and drag it down to the new section you just created.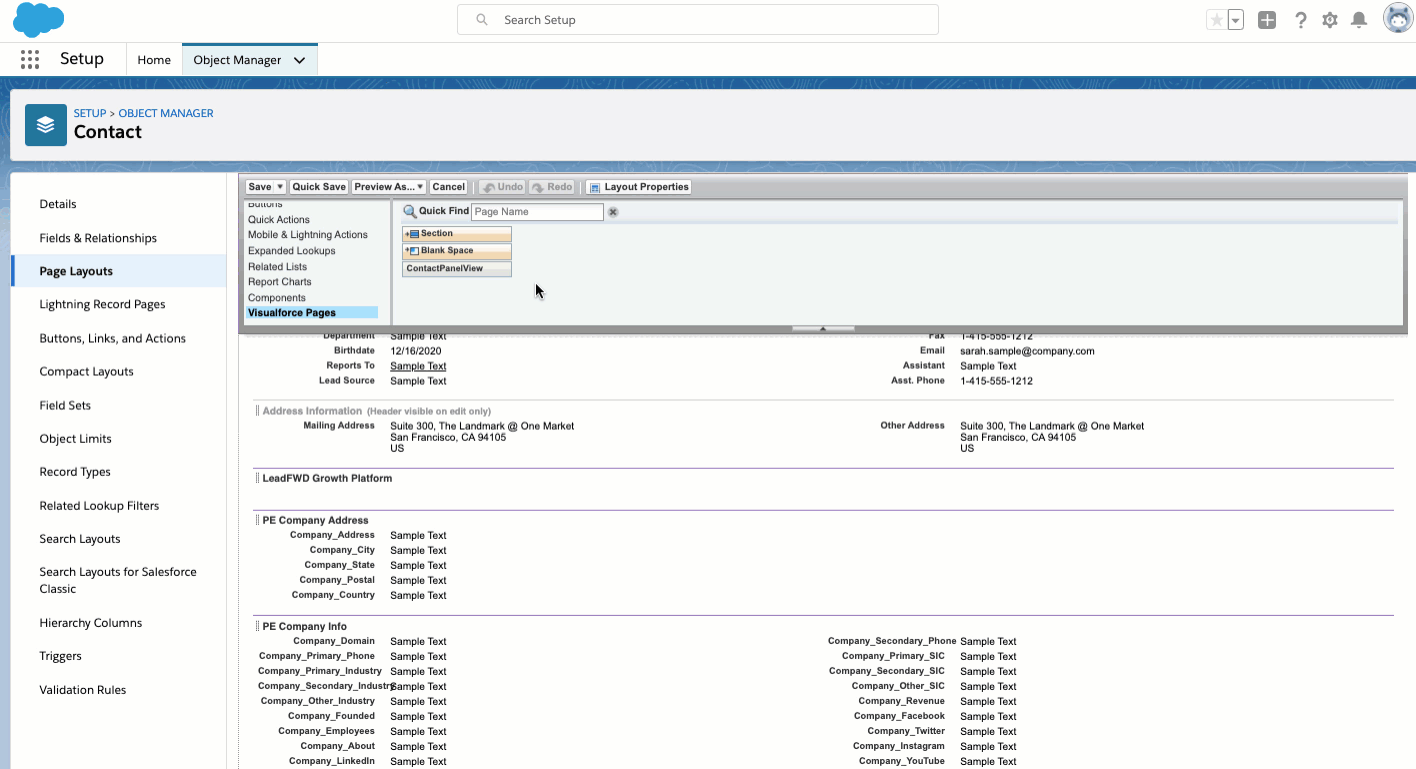 Once done you'll see your layout look like this

Go ahead and save your added layout. Now once you go and look at your records you will see their LeadFWD timeline directly from their profile.