Click here to access and install our Salesforce Package: Link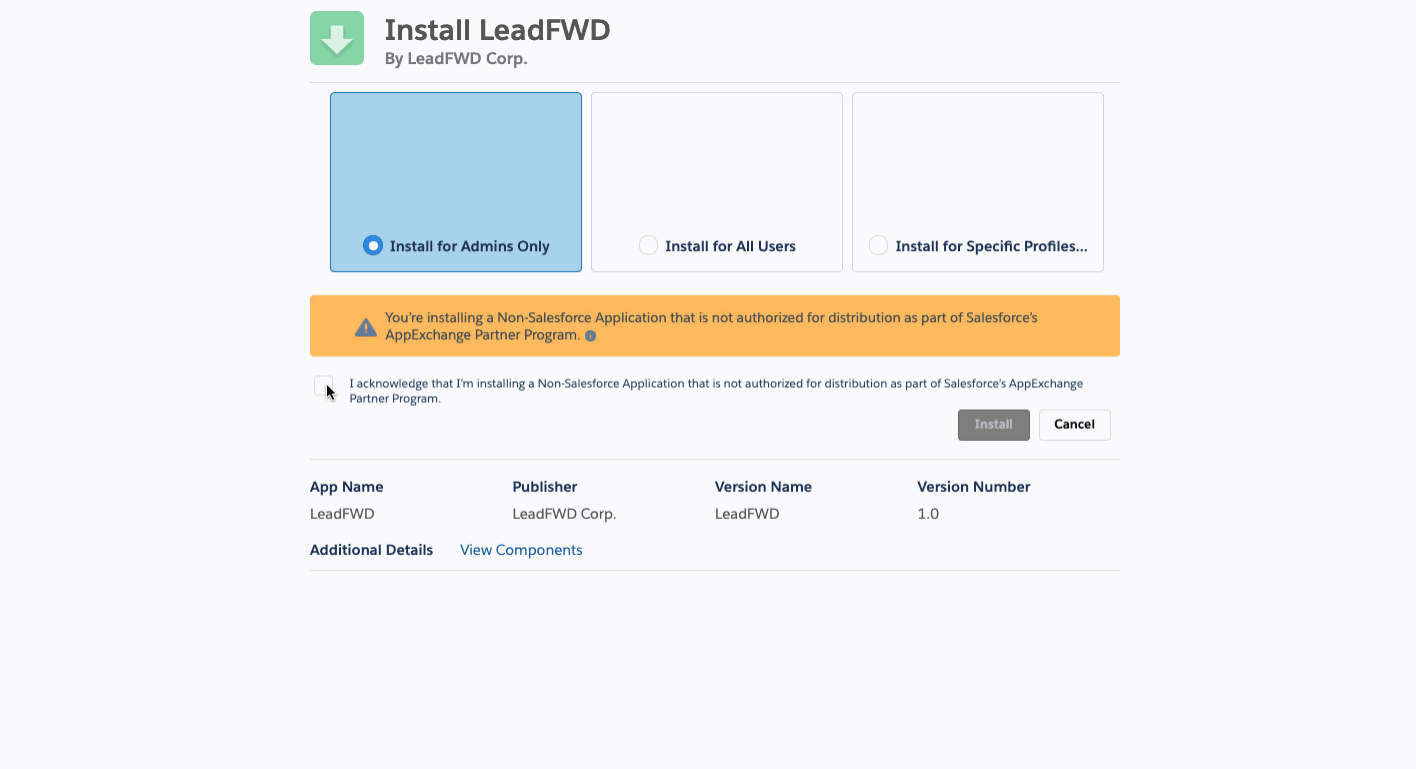 Once your package is installed you can begin to access LeadFWD through your Salesforce instance. To complete your application setup you will need to follow the additional steps outlined.
Login to your LeadFWD account through: https://app.leadfwd.com/login/. From here you will need to access your Connector Settings, link your account, and Generate a Module Access URL. Click on the settings icon in the upper righthand corner and access SymSync Manager. From there you can then access Connector Settings.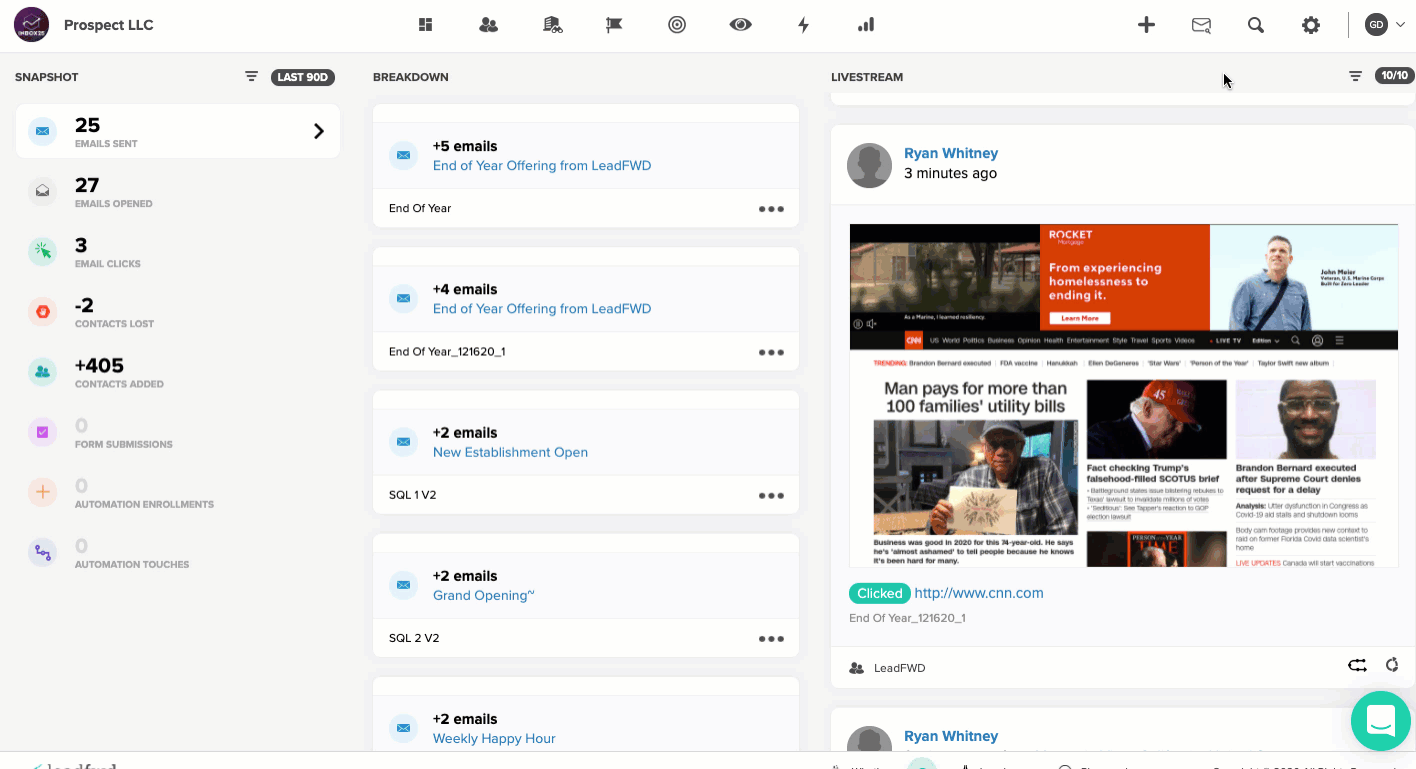 Once here put in the credentials for your Salesforce instance. You will need to have access to the Security Token for the account. Once you've linked up your information and clicked Connect you will get a Successfully Saved message. Underneath that you will also see a button that says Generate Access Key. Click on the button and you will get your unique URL to access LeadFWD directly through Salesforce.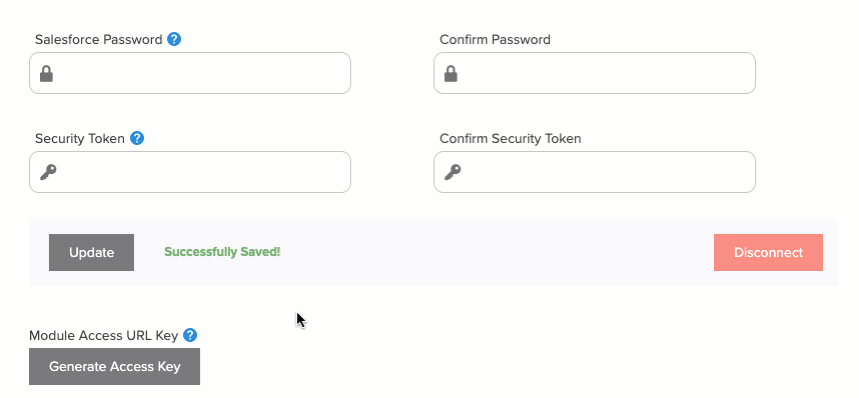 Once your key has been generated copy and paste it directly in to the URL data field located in the Connector Settings dropdown from the LeadFWD iFrame while in Salesforce.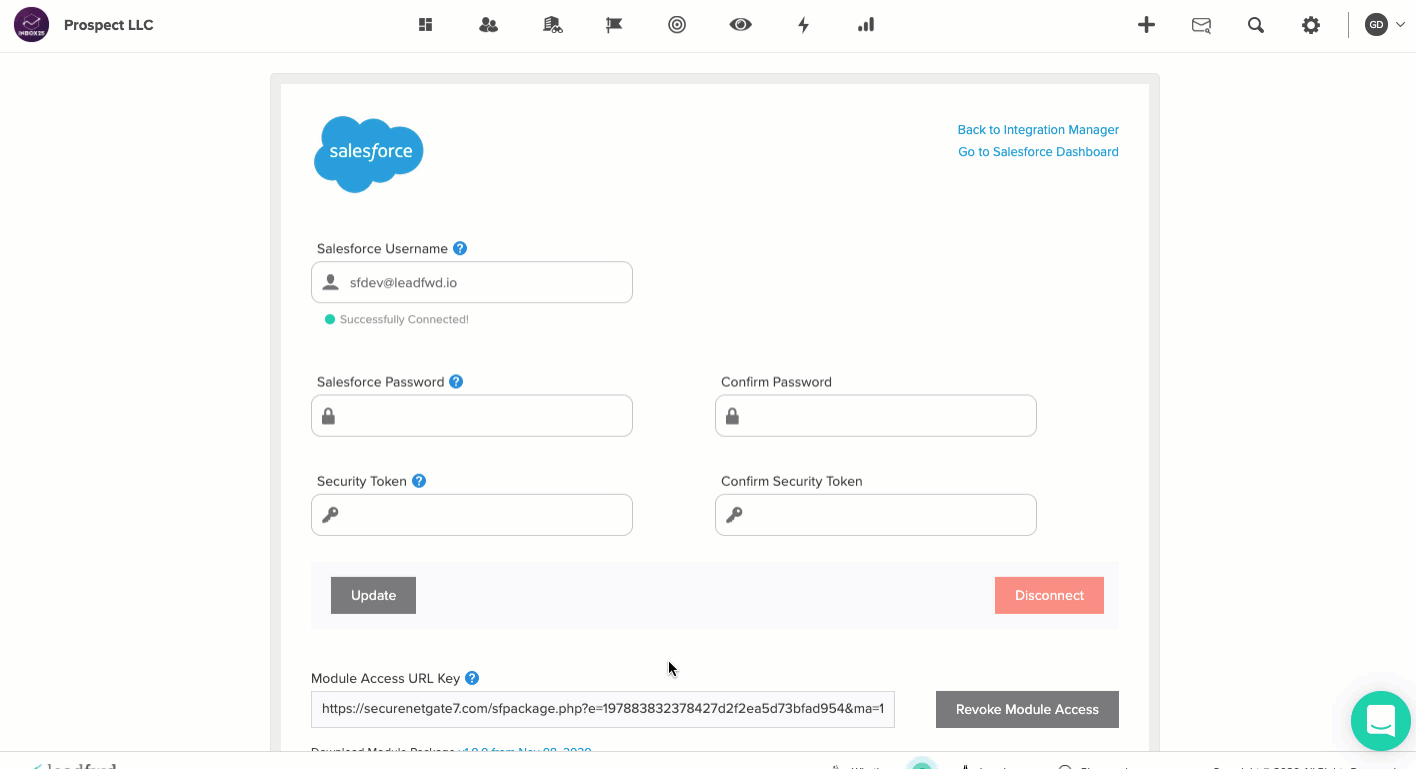 Congratulations! You can now access LeadFWD directly through your Salesforce instance!
---
Once you have successfully connected your Salesforce account to your LeadFWD account click on the Go to Salesforce Dashboard link in the upper right hand corner. This will take you to the SymSync Dashboard where you can decide which modules of Salesforce you wish to sync over.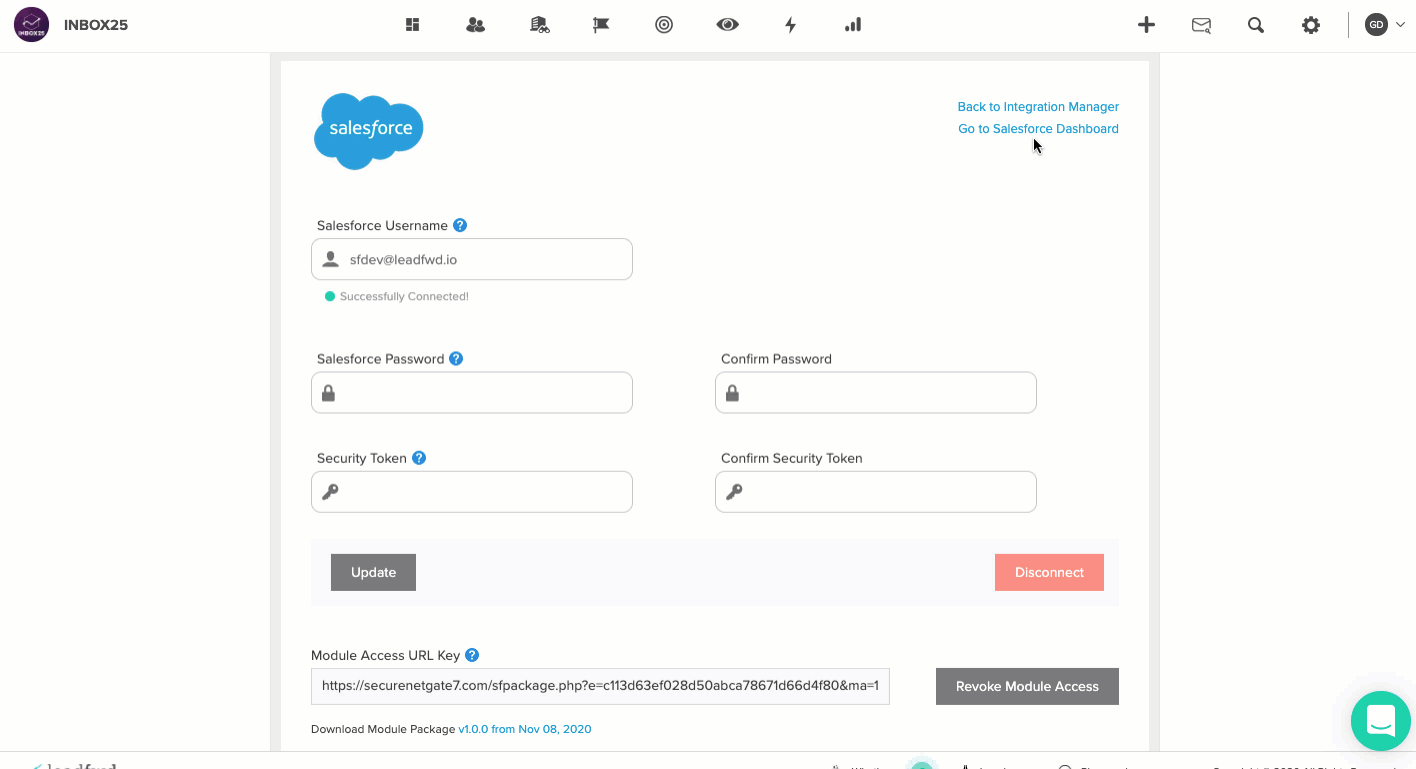 The modules that can be synced are:
Leads

Contacts

User

Opportunity

Task

CampaignMember
For Leads and Contacts you may choose which data fields to come over. The more data fields selected the greater number of fields you can map to in future Prospect exports. If you add more fields to your CRM after the initial sync you can click on the Manage Fields option under the gear icon for either Leads or Contacts.