Leadfwd makes it seamless to enroll any Lead or Contact from Salesforce into a Sequence without ever leaving your CRM.
Requirements
Leadfwd <> Salesforce Connector enabled
Leadfwd Sidebar installed and configured in Google Chrome
Login credentials and access to your Salesforce instance
At least one (1) Sequence created and enabled that you have permission to access
How it works
Navigate to any Lead or Contact profile view within Salesforce
Click the Leadfwd icon from the Sugar interface or simply open Leadfwd Sidebar for Chrome
If the record is already in-sync with Leadfwd, simply click the Add to Sequence button in their timeline profile within Leadfwd Sidebar.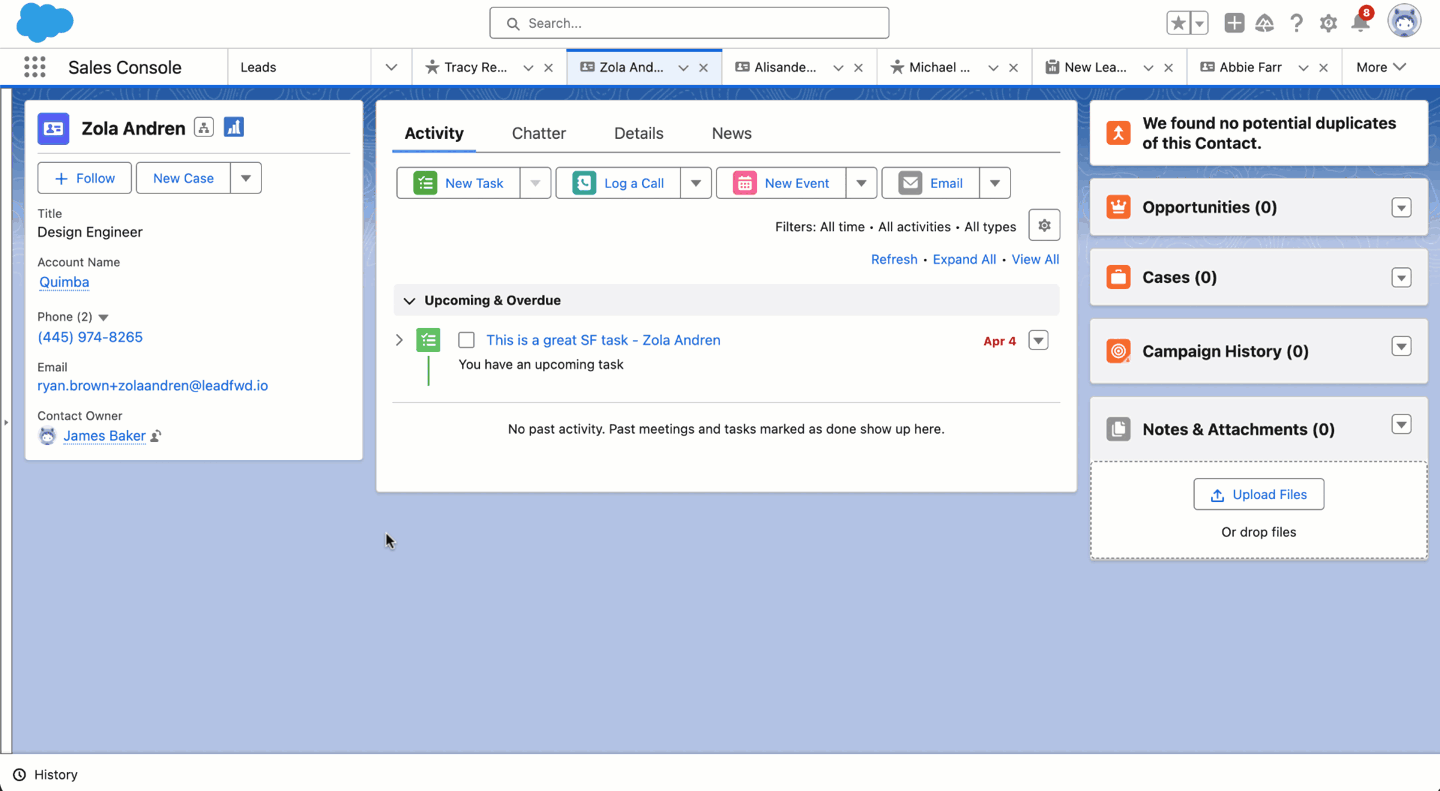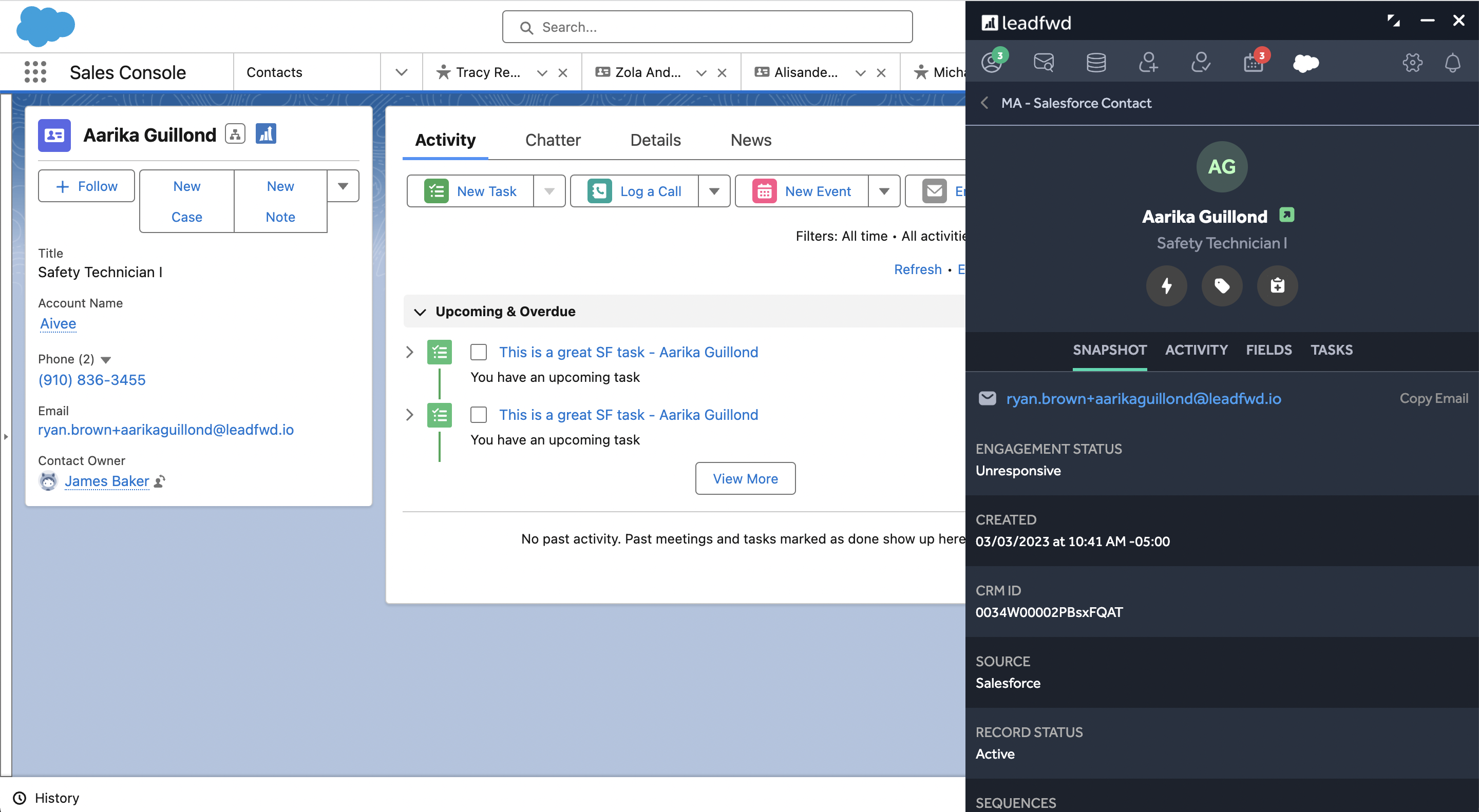 If the record is NOT already in-sync with Leadfwd, Sidebar will alert you and return you to the list view. Simply click the checkbox next to the records name and select a Sequence to proceed with enrollment. Leadfwd will instantly sync the selected missing record and enroll them into your Sequence automatically.