Once a Persona has initiated an export of data, the results can be viewed from the History Tab. Under the history tab you will see a column labeled Success. Clicking on the link will take you to the My Prospects people report.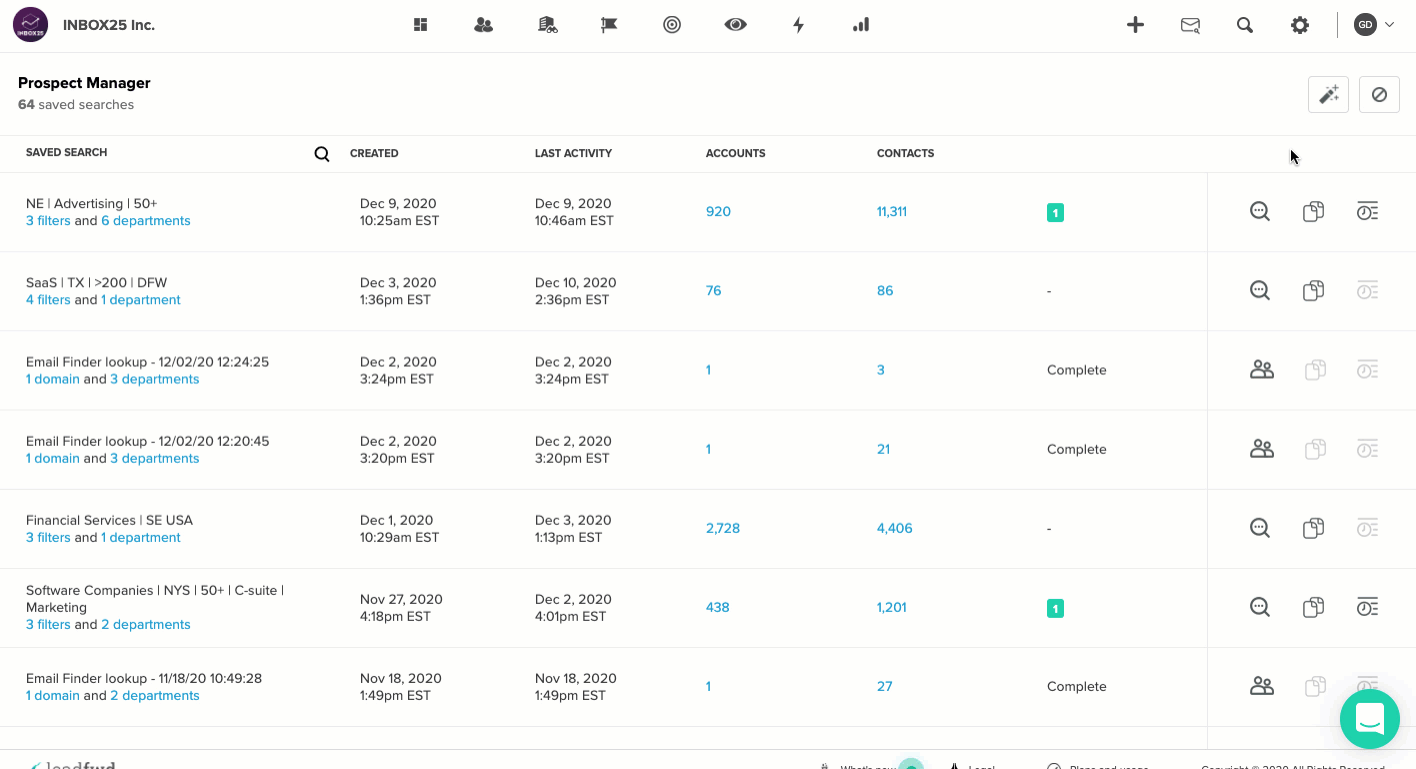 From the My Prospects people report there will be a layout of all successful records downloaded from that Persona depending on the date/time of export. The data is arranged in an easy to view table. The report will give you a readout of:
Contact

Company

Domain

Title

Role

Industry

Email Address

Company Size

Company Revenue

City

State

Country

Database

Segment

Type of Data Object

Record ID

Assigned To

Outreach

Created by

Created on
Clicking on either the name or company will cause the intelligence drawer to expand. All known enriched data provided by Prospect will be shown.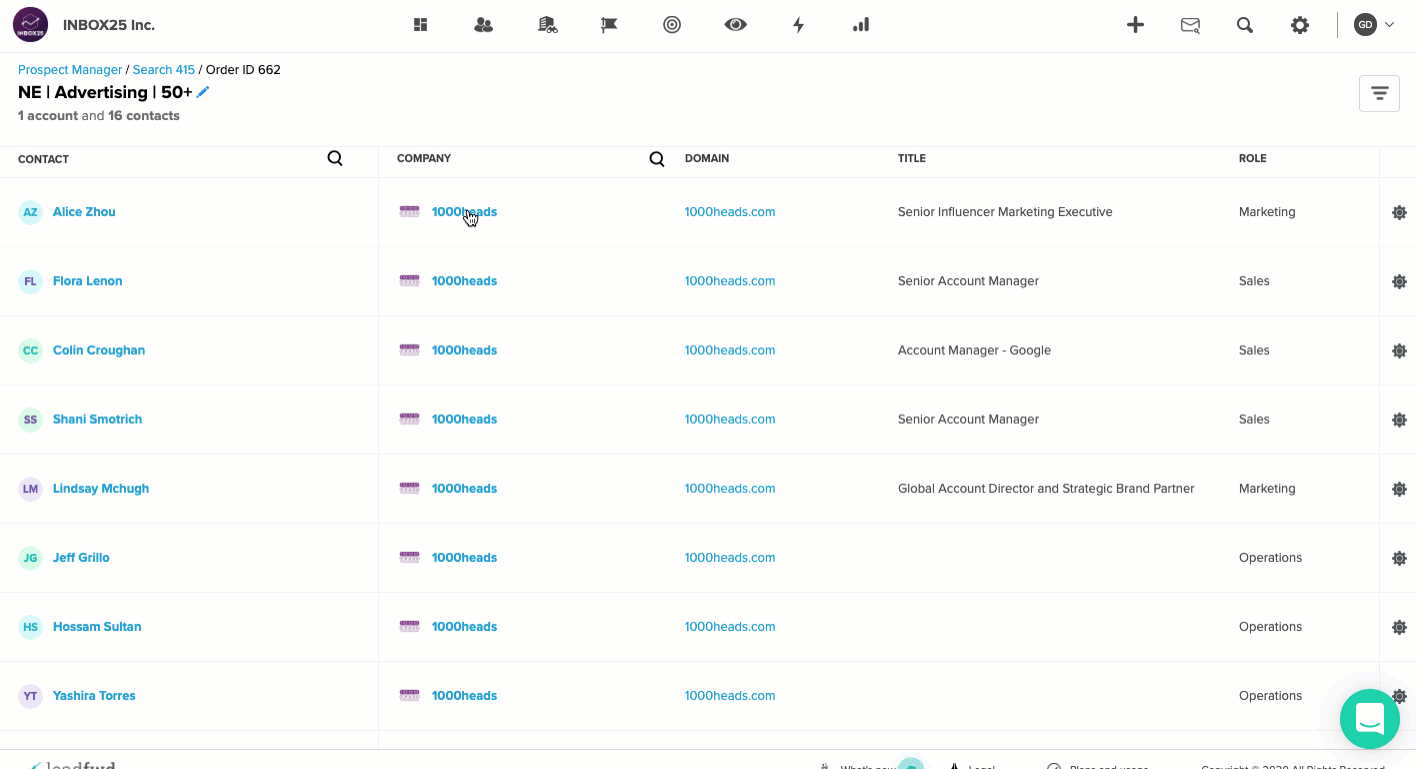 In the final column on the right there is a gear icon. Clicking on the gear icon will open a menu to manage the record. Your options will be:
Email profile

Report a problem
For Email profile there will be a pop up box that will appear. From there you can input a custom email address to send a report of the record and its insights directly to the recipient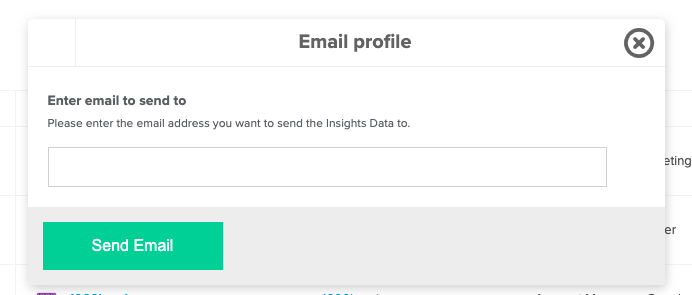 For Report a problem you'll be given several different options to explain what the issue is. Choices include:
The email address is not valid

The contact no longer works there

Company is out of business

Incorrect title or role

Other problem (please explain)
Once the issue has been reviewed you'll be issued a credit to your account.