Data Objects

With SugarCRM connected you now have the ability to export data from the Persona's created in Prospect to your CRM. Prospect allows you to push data to either the Leads, Contacts, or Targets data modules in SugarCRM.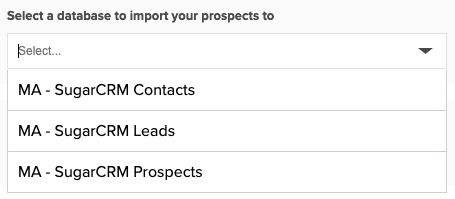 Select the data module you wish to push the data to and then click continue to move on the next steps.
If you decide to select Contacts as your data's final destination you will also have a choice to associate the company data with an Account data object. All you need to do is click on the checkbox that will appear under the dropdown.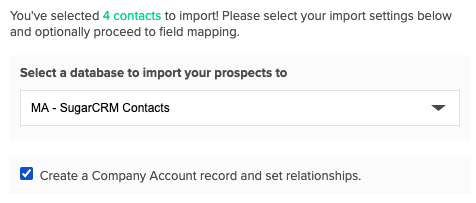 Click here to learn more about Data Mapping for SugarCRM
***Please note that in order to have either Leads, Contacts, or Targets show up you must have the modules enabled and synced from SymSync. If you are unsure if this has been done please follow the instructions here: Installing & Configuring your SugarCRM Integration