During Step 1 of the email building process you have the ability to decide if your campaign will utilize A/B Testing.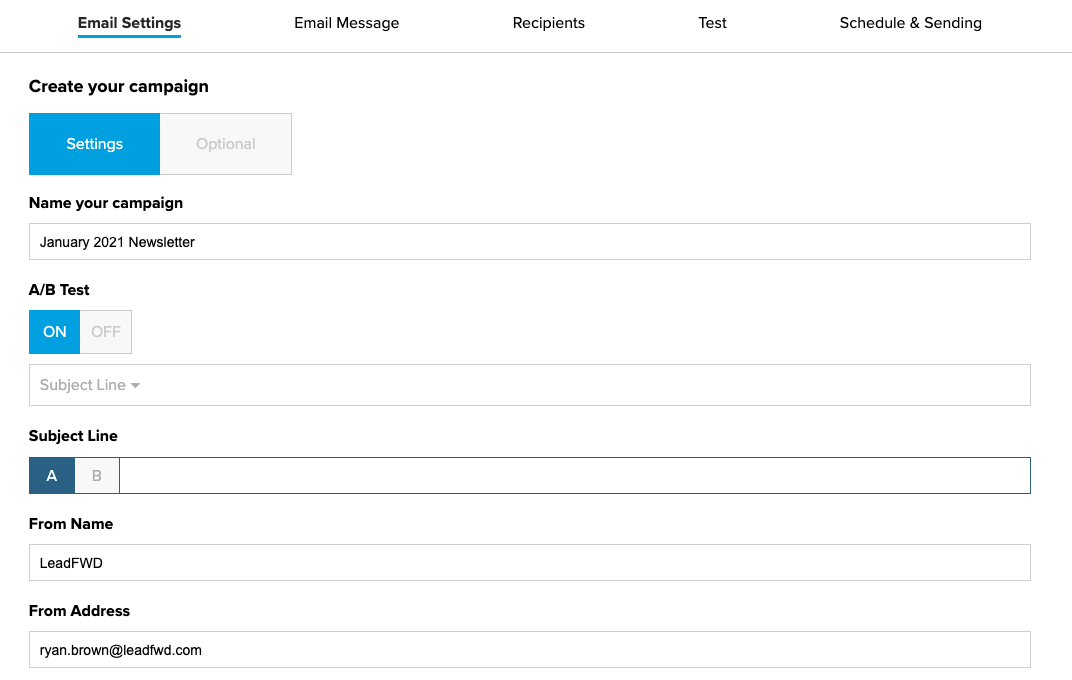 If you're not familiar with the concept of A/B Testing, it is a feature where two (2) versions of your message are sent in small segments. Then, depending on parameters you select, the version with the greater engagement rate will be chosen to send the remainder of the messages.
---
Available Variables
LeadFWD will let you choose between three (3) different variables to comprise your A/B Test with. Those variables include:
Subject Line - Set up two (2) different subject lines to go out to your recipients at random.
Sender - Set up two (2) different configurations of From Name, From Email, and Reply-to Email.
Email Message - Set up two (2) contents for email messages.
Once you've decided on the parameters for your A/B Test continue building your message as normal.
---
Setup your winning metrics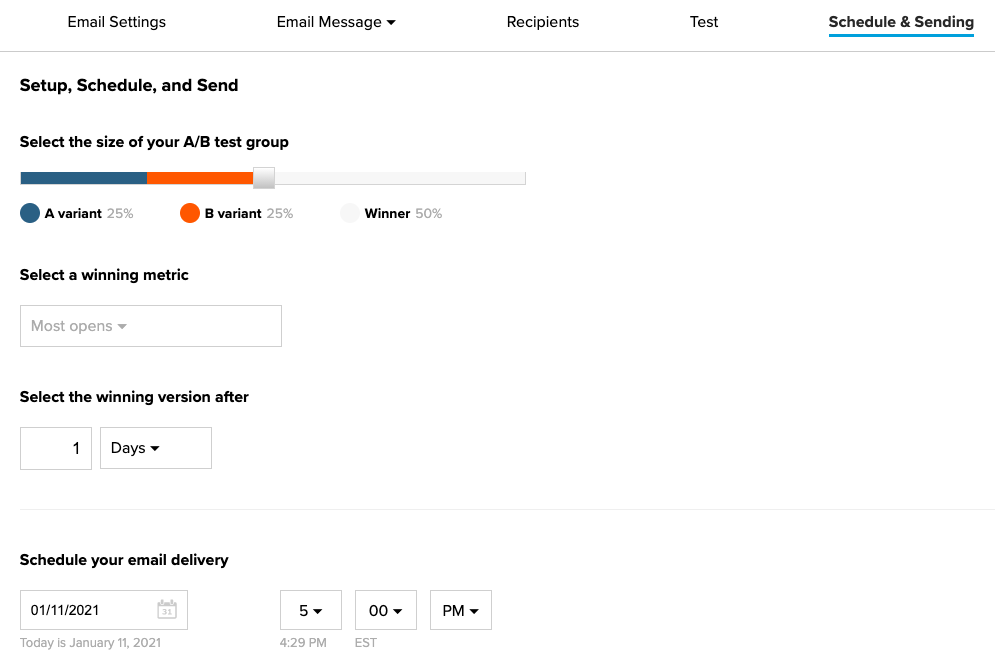 On the final step of your email message you will be prompted to setup your winning metrics for your A/B Test.
You'll begin by Selecting the size of your A/B test group. The sliding bar will enable you to decide what percentage of your final recipients will receive the A/B Test. The slide bar moves in unison so testing pool size will always be equal

Once you've decide on the size of your A/B sample you then will choose what the winning metric will be. The three (3) possible winning metrics are:
Most Opens

Most Clicks

Most Clicks on a Specific Link
The metric you decide will be the benchmark for what recipients will be graded on that received the A/B Test. The version with the highest metric chosen will then be sent to all remaining recipients.
The last item to setup will be the timeframe to send the winning version of the message. You can send your winning version out on either an hour or day timeframe. Simple choose how long you want the system to wait before calculating the winning message and sending the winning version.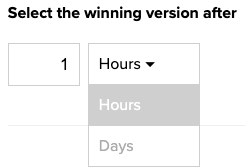 Once you've chosen all of your different metrics all that's left for you to do is schedule your email campaign.

And Voila! You've scheduled an email campaign with A/B Testing included.