Many CRM platforms have the capability to accept and attribute incoming email (via BCC) as recorded activity for your leads, contacts and accounts. This is accomplished by the CRM platform providing each user with a unique BCC email address that is managed by the CRM. Emails received at the unique BCC email address are then scanned and related automatically to existing contacts or accounts (by matching email addresses to contacts). In most cases if the email address does not exist in your CRM, your CRM will automatically create a new contact record.
Examples of CRM platforms with BCC capabilities and how to access them

:

Salesforce | How does Email to Salesforce work?

Hubspot | Log email in your CRM with the BCC or forwarding address

Pipedrive | Smart BCC

Zoho | Using BCC Dropbox

The BCC to CRM option provides a seamless, 'no code' method to sync your email outreach activities for leads and contacts from Leadfwd to your CRM. When more robust integrations are required you can consider our native CRM connectors or look at 'no code' options provided by Zapier.
Configuration
Enabling the BCC option in Leadfwd is fully customizable by individual mailbox. The first step is to attach and save a BCC email address to your connected mailbox. You can define multiple email addresses to BCC. The function is fully supported by Smart sender rotation as well, which will automatically include the BCC email addresses assigned to a specific mailbox.
1. Navigate to Mailbox Connectors
2. Select Configuration for any connected mailbox
3. Scroll to Global BCC Email Addresses and type or paste an email address into the input field and hit Enter or Return to save the email address. Repeat the process to add multiple BCC email addresses: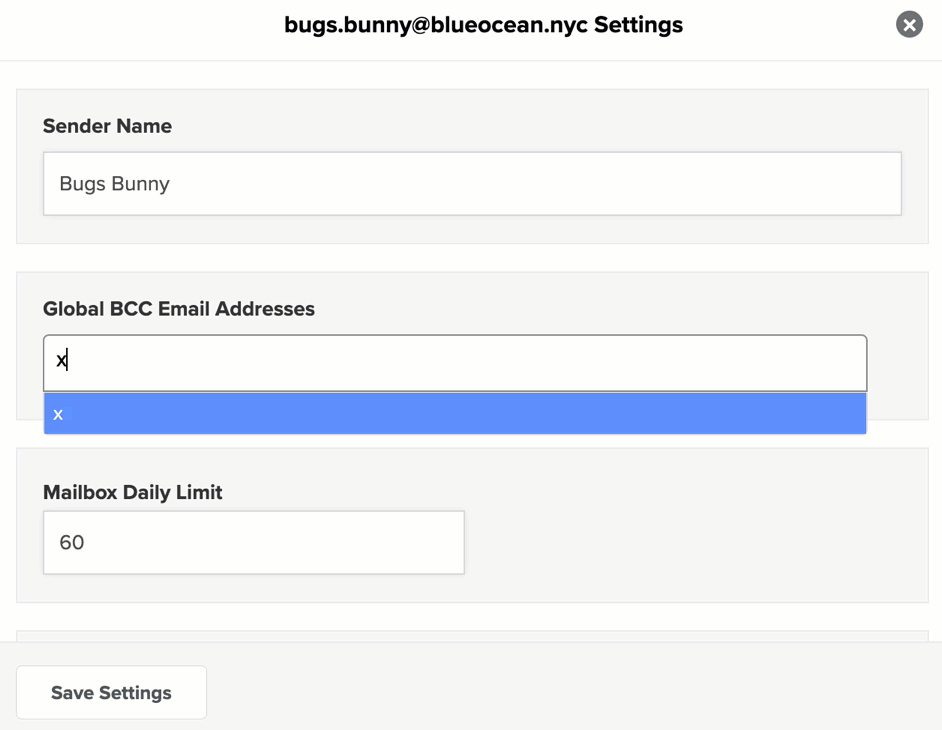 The option to enable BCC is available on each individual email step, within the compose / edit email view in the bottom tool palette. Simply click the checkbox for BCC to enable: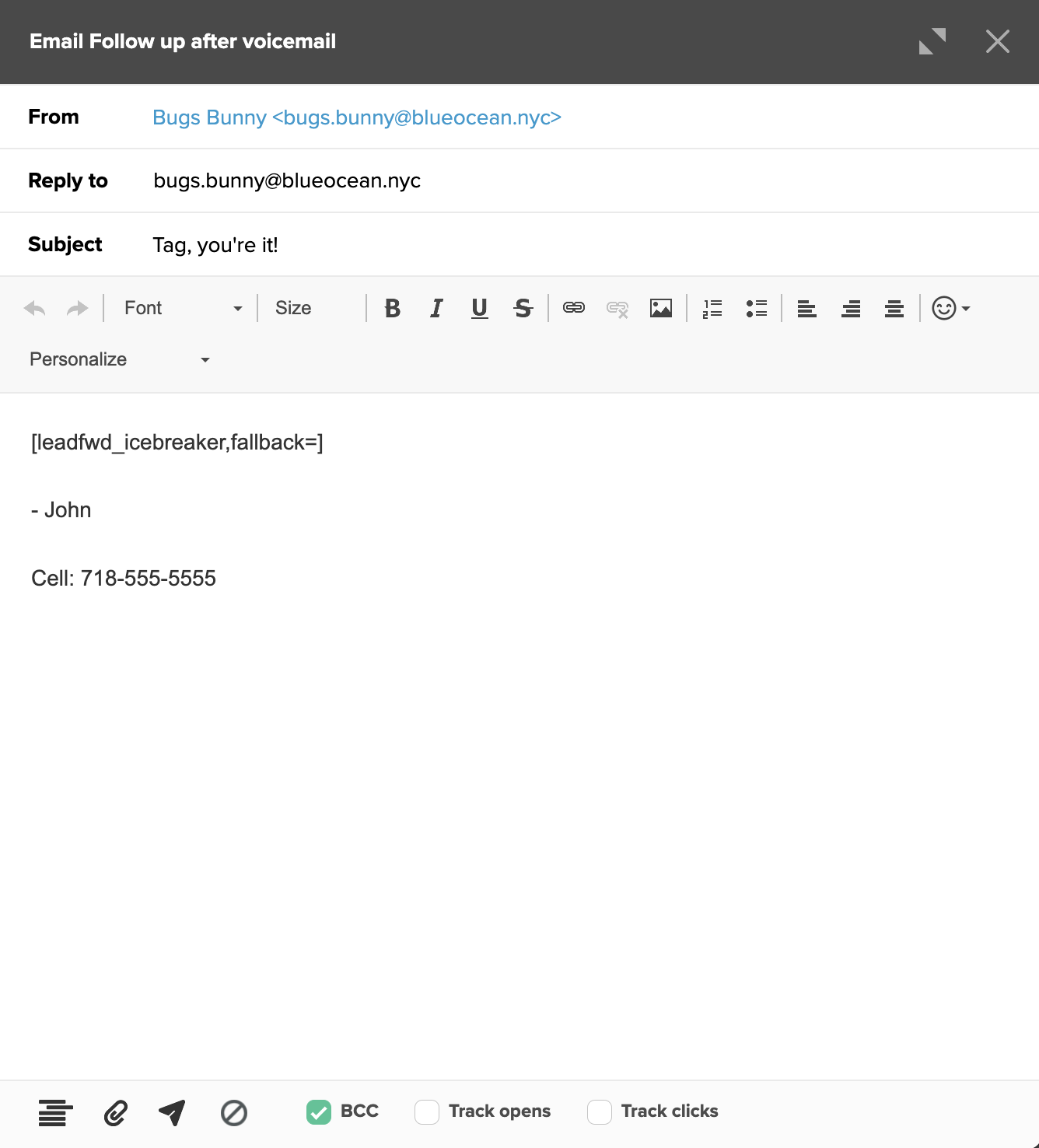 When enabled each individual email sent will include a BCC header with the mailbox senders unique BCC external email address.